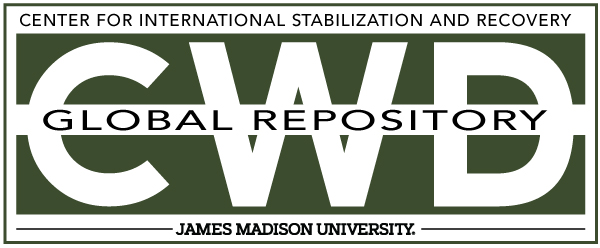 Creative Commons License

This work is licensed under a Creative Commons Attribution-Noncommercial-No Derivative Works 4.0 License.
Publication Date
10-16-2018
Keywords
DDAS, manual demining, metal, detector
Abstract
There must always be absolute confidence in the metal-detector's ability to locate the target device at the required depth before Metal-detector clearance drills are applied. It is important to set-up the metal-detector appropriately for two main reasons. First it gives the Supervisors confidence that the ground can be cleared to the required depth. Second, it gives the deminers confidence that they can and will find every mine.
What follows is a basic procedure for use with all the current models of metal-detector that I know. It is intended to provide a basis that you can edit and refine to suit your equipment and working preferences.