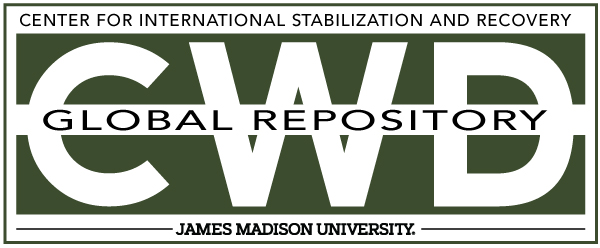 Creative Commons License

This work is licensed under a Creative Commons Attribution-Noncommercial-No Derivative Works 4.0 License.
Publication Date
Summer 7-2004
Keywords
Risk Education, Sri Lanka, Unexploded Ordnance, UXO, United Nations, UN, UNICEF, Evaluation
Abstract
Two decades of war in Sri Lanka have given rise to the problem of landmines and unexploded ordnances threatening the lives of civilians in the Northeast.
The United Nations and government of Sri Lanka initiated a mine action programme, which includes a Mine Risk Education Programme. Supported by UNICEF, it has been implemented since 1997 in the Jaffna District and Vanni region in close co-ordination with UNDP. Today, MRE has reached a professional standard, using tried and tested tools to promote mine-safe behaviour.
This formative evaluation study assesses the effect of MRE on the beneficiary communities. Field research was carried out in a total of six Divisional Secretary divisions. The evaluation involved the following procedures:
Review of project documents and secondary data
Key informant interviews
Content analysis of selected educational material used in mine risk education
A household survey covering a sample of 360 households
The study discusses the findings, and concludes that MRE either through mass or small media, has been instrumental in forming information channels among beneficiaries. The evaluation also identified a few challenges affecting the current MRE activities and some possible remedial action.