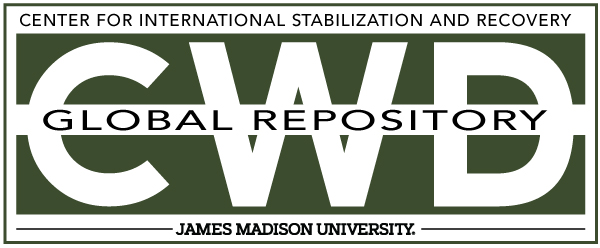 Creative Commons License

This work is licensed under a Creative Commons Attribution-Noncommercial-No Derivative Works 4.0 License.
Keywords
ERW Clearance, Advocacy and International Law, UXO contamination, Capacity, Mine Action, Guinea-Bissau, Tracy Brown, Handicap International, HI
Abstract
Specifically, the project sought to strengthen local capacity for Mine Action in accordance with International Mine Action Standards (IMAS) through budget support, technical assistance and accompaniment to HUMAID. The project was to benefit HUMAID's 77 staff members (deminers, other field staff, administrative and management personnel), and indirectly, the population of Bissau whose livelihoods would improve as a result of the reduced threat from landmines and UXO. In the end, direct beneficiaries also included deminers of LUTCAM, the one other mine clearance NGO in Guinea Bissau whose deminers participated in HI-facilitated technical training, and the staff of the national Mine Action coordinating body, CAAMI, who benefited from on-the-ground technical expertise provided by HI advisors.