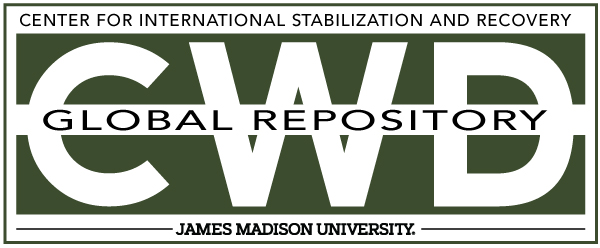 Creative Commons License

This work is licensed under a Creative Commons Attribution-Noncommercial-No Derivative Works 4.0 License.
Publication Date
Summer 8-2009
Keywords
ERW Clearance, Mine Detection, Cambodia, Field Evaluation, OFE, HSTAMIDS, Sean Burke, HD R&D, GPR, Ground Penetrating Radar, Roger Cresci
Abstract
The Handheld Standoff Mine Detection System is a dual sensor mine detector. It was developed for the US Army and combines Metal Detector and ground penetrating radar. This system has produced vast improvements in mine clearance rates.