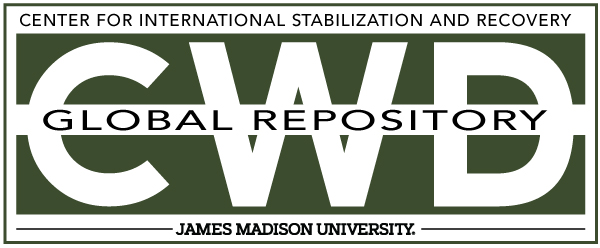 Creative Commons License

This work is licensed under a Creative Commons Attribution-Noncommercial-No Derivative Works 4.0 License.
Keywords
Advocacy and International Law, ERW Clearance, GICHD, Cambodia, Landmines, ERW, Landmines, Demining, Southeast Asia, Mine Action, Humanitarian Demining, Land Release, Pascal Simon, National Ownership
Abstract
Cambodia's mine and ERW problem is a result of the long period of civil and regional conflicts that affected the country from the late 60s until 1998. Due to these conflicts, Cambodia is now one of the most heavily contaminated countries in the world, with more than 63,000 mine/ERW victims recorded since 1979. The first efforts to address Cambodia's massive mine/ERW contamination came from the UN Advance Mission for Cambodia (UNAMIC), which contracted the HALO Trust in 1991-1992 to survey 700 km² of land in Battambang province ahead of the probable repatriation of 360,000 Cambodian refugees based in Thailand. In March 1992, the UN Transitional Authority in Cambodia (UNTAC), deployed in February of that year, took over UNAMIC's mission and functions, including assisting mine clearance and mine awareness activities. So in July 1992, UNTAC set up the Mine Clearance Training Unit (MCTU) and started to teach Cambodian nationals to identify, locate and destroy landmines, and to mark minefields.