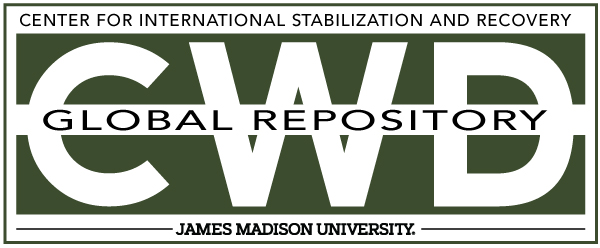 Creative Commons License

This work is licensed under a Creative Commons Attribution-Noncommercial-No Derivative Works 4.0 License.
Publication Date
Spring 4-2009
Keywords
ERW Clearance, Croatia, Remote Sensing, Mine Action, Technology, Humanitarian Demining, Humanitarian Assistance, Milan Bajic, Andrija Krgalic
Abstract
The key factors of the application of the airborne remote sensing technology for humanitarian demining are the minefield indicators [1] or the indicators of mine presence and the indicators of mine absence [2] and the analytical assessment of the contamination by the landmines [3]. The basic simple concept of the minefield indicators was given in [1], where it was related to the ordinary physical features of the artificial and natural objects in the mine suspicious area. Similar concept was used in other works, while in [2] were introduced signatures of the minefield indicators and additional contextual features. The signatures depend on the sensors used for the remote sensing and this aspect was thoroughly considered in [2]. The contextual features can be derived by the analytical assessment of the terrain contamination by the land mines [3], addition of the formalized knowledge enables efficient use of the indicators for the support of the decision making and for suspicious area reduction [4].