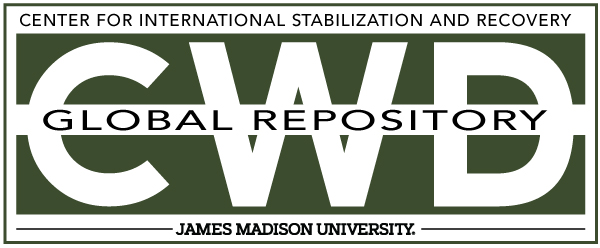 Creative Commons License

This work is licensed under a Creative Commons Attribution-Noncommercial-No Derivative Works 4.0 License.
Publication Date
Winter 1-2010
Keywords
Centers and Organizations, Democratic Republic of the Congo, DRC, Strategic Planning, Anne Capelle, Chris Lang
Abstract
The team found that mid to long term planning was insufficient to meet the changing context of the country. There team felt that there was a clear lack of congruence between mine action strategies and the countrywide priorities and strategic direction. The team believes that there is currently too much emphasis placed on creating a functional national mine action structure to the detriment to mid to long term planning for actual clearance activities in the country. The team also found that limited consideration has been placed on ensuring a long term solution to dealing with any residual mine and UXO remaining in the DRC after 2012.