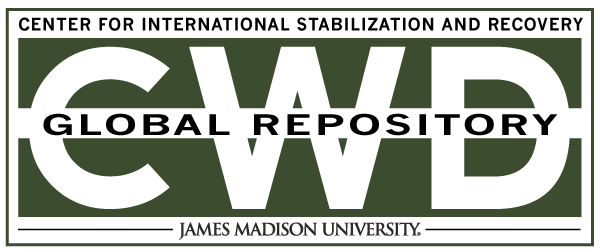 Creative Commons License

This work is licensed under a Creative Commons Attribution-Noncommercial-No Derivative Works 4.0 License.
Keywords
Risk Education, Jordan, Assessment, Evaluation, Capacity, GICHD
Abstract
At the request of the National Committee for Demining and Rehabilitation (NCDR), the GICHD conducted a mission to Jordan in October 2005 to undertake a preliminary national needs and capacities assessment for mine risk education (MRE). It is intended that this preliminary assessment will form the basis for decisions within the NCDR and its partners about future MRE programming in the country.