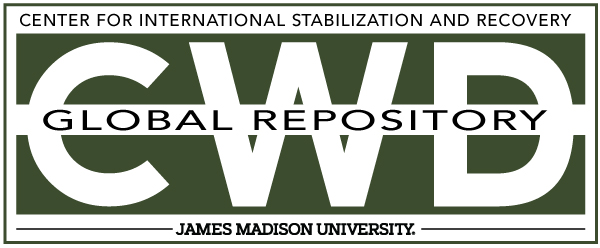 Creative Commons License

This work is licensed under a Creative Commons Attribution-Noncommercial-No Derivative Works 4.0 License.
Publication Date
Winter 1-1970
Keywords
Advocacy and International Law, Bosnia and Herzegovina, Mine Action, Capacity Building, ERW Clearance, Netherlands, Bosnia, Russell Gasser, Jaqueline Dees, 1996-2006
Abstract
This report presents the findings of the evaluation mission conducted from 14-29 June 2007. Meetings were held with key stakeholders and field visits were made throughout the territory of BiH. Because the bulk of the Dutch money went to capacity-building, the evaluation team visitied six of the regional offices of the Bosnia and Herzegovina Mine Action Centre (BHMAC) and meetings were held with the local staff. Additionally the team visited 5 sites cleared with Dutch money because, although clearance was only a minor part in the total funding of Humanitarian Mine Action in BiH.