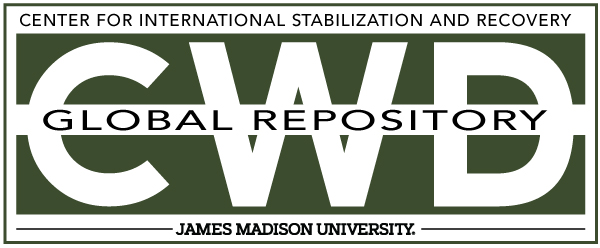 Creative Commons License

This work is licensed under a Creative Commons Attribution-Noncommercial-No Derivative Works 4.0 License.
Keywords
ERW Clearance, Centers and Organizations, Capacity, Disposal, Iraq, Kurdistan, Gabrielle Chaizy
Abstract
On 1 May 2006 Irish Aid started funding Mines Advisory Group (MAG) to implement the project 'Integrated Humanitarian Mine Action Programme, Iraq' in Erbil, Dahuk and Mosul. The funding agreement runs to September 2010 and Irish Aid and MAG have discussed the continuation of the project. The two parties decided to commission an evaluation to inform the extension decision. The evaluation is intended to (i) inform decisions regarding the possible continuation of the project and (ii) contribute to enhanced project performance. The evaluation was conducted by a team fielded by the Geneva International Centre for Humanitarian Demining (GICHD) in the period June-August 2010.