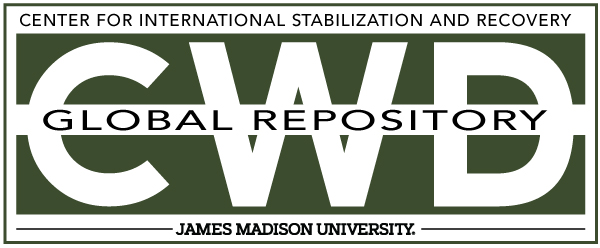 Creative Commons License

This work is licensed under a Creative Commons Attribution-Noncommercial-No Derivative Works 4.0 License.
Keywords
Advocacy and International Law, Afghanistan, Mine Action, Landmines, Explosive Remnants of War, ERW, Legislation, GICHD
Abstract
This document is intended to assist governments, mine action professionals and others to develop national legislation to coordinate and regulate mine action in a country affected by landmines and/or unexploded ordnance (UXO). It identifies the principal elements to be included in such a law and the issues which should be considered in its preparation. The information in this document is based upon the conclusions and recommendations of A Study of National Mine Action Legislation, published by the Geneva International Centre for Humanitarian Demining (GICHD).