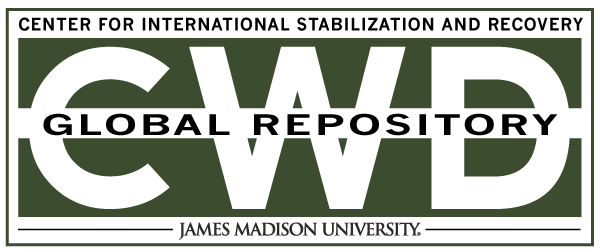 Creative Commons License

This work is licensed under a Creative Commons Attribution-Noncommercial-No Derivative Works 4.0 License.
Publication Date
Winter 1-2006
Keywords
ERW Clearance, Bosnia and Herzegovina, Risk Management, Mine Action, Lisica Darwin
Abstract
Examines Risk Management in BiH's mine action planning (which has been underpinned by principle of integration with development). Includes discussion of process of mine action integration into BiH's PRSP process, e.g. see page 14.