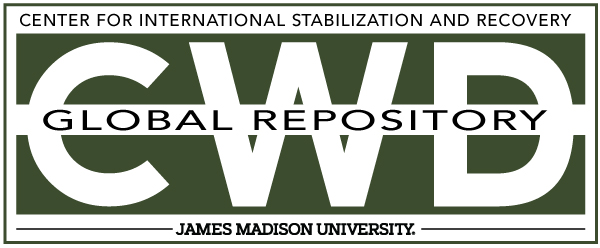 Creative Commons License

This work is licensed under a Creative Commons Attribution-Noncommercial-No Derivative Works 4.0 License.
Publication Date
Spring 4-2008
Keywords
ERW Clearance, Bosnia and Herzegovina, Mine Action, GICHD
Abstract
On December 3rd 1997, Bosnia and Herzegovina signed the Convention banning the production, use, stockpiling and transport of AP mines. The Convention also contains obligation to clear all known mined areas by March 2009. Accordingly, the Council of Ministers on 28 November 2006 made a decision to start the evaluation process of the existing Mine Action Strategy for the period 2005-2009, as well as the preparation of new strategic document for the period 2009-2019. This second document would provide the basis for an extension of the Convention deadline for total removal of mines.
In accordance with the evaluation of current strategic and operational goals, financial, operational and resources plans, as well as analysis of mine victim assistance and general assessment of the mine problem, it can be concluded that general mine impact has been significantly reduced. However, there is still a lot of work and time ahead in order to successfully complete the process. The first urgent demining phase was implemented, despite adverse circumstances and obstacles, especially in the lack of funding. A need was recognized to plan mine action according to priorities and country's needs, as well as available knowledge and techniques in the following period of ten years (2009-2019), contained in the proposal of Strategic plan for the period 2009-2019.