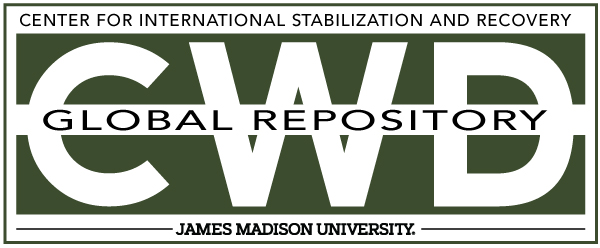 Creative Commons License

This work is licensed under a Creative Commons Attribution-Noncommercial-No Derivative Works 4.0 License.
Publication Date
Spring 5-2016
Keywords
Centers and Organizations, Sri Lanka, Ministry of Prison Reforms, Rehabilitation, Resettlement, and Hindu Religious Affairs
Abstract
This national mine action strategy was developed with the active participation of all relevant stakeholders in Sri Lanka's mine action programme, including:
• representatives from the Government of Sri Lanka (GoSL);
• Sri Lankan Army Humanitarian Demining Units (SLA HDUs);
• national and international non-governmental organisations (NGOs); and
• civil society organisations.
The Geneva International Centre for Humanitarian Demining (GICHD) assisted with facilitating a four-day strategy and prioritisation workshop in Colombo in June 2015, bringing all key stakeholders together. The strategy is based on information gathered during that workshop as well as on follow-on meetings and discussions on specific topics.
The GICHD further conducted a follow-on mission to Sri Lanka in October 2015, to meet with stakeholders, gather additional information and finalise certain sections of the strategy. The participant list, workshop programme and a list of meetings during the October mission are available in Annexes I, II and III. As part of the June 2015 strategic planning exercise, workshop participants carried out a; 'strengths, weaknesses, opportunities and threats' (SWOT) analysis. The results from this exercise are available in Annex IV.