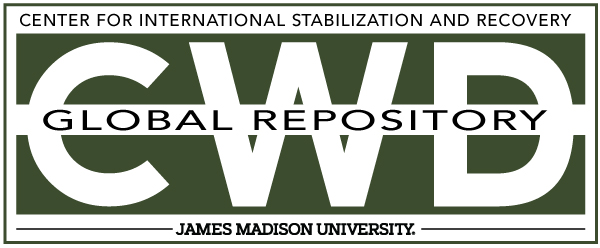 Creative Commons License

This work is licensed under a Creative Commons Attribution-Noncommercial-No Derivative Works 4.0 License.
Keywords
ERW Clearance, Sudan, Advocacy and International Law, Risk Education, Capacity, Rehabilitation, Sudan Mine Action Sector
Abstract
The purpose of the Multi-Year Plan is to demonstrate the commitments of each partner in the Mine Action Sector in Sudan to implement mine action activities in accordance with the National Strategic Framework and towards meeting national and international obligations, most importantly the Anti-Personnel Mine Ban Treaty (the Ottawa Convention). Under Article 5 of the Ottawa Convention, each country must clear all known or suspect minefields within ten years after the Convention came into force in that country: Sudan's deadline for clearance is 2014.
This document presents the sector plan for the Phase 1 starting in January 2009, ending in June 2011.