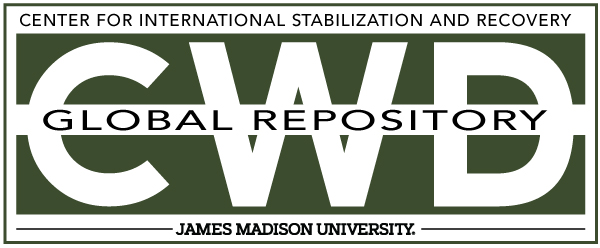 Creative Commons License

This work is licensed under a Creative Commons Attribution-Noncommercial-No Derivative Works 4.0 License.
Publication Date
Fall 9-2006
Keywords
ERW Clearance, Kosovo, Evaluation, Landmine, GICHD, Vera Bohle, Phil Bean, UXO
Abstract
In detail the review team conducted a systematic review of the Task Dossiers held by the EOD Management Section to determine whether appropriate actions have been undertaken to declare Dangerous Areas (DAs) as being either cleared, cancelled, or to designate the DA as being a future clearance task. Due to the limited time of the evaluation a sample of 156 Dangerous Areas or Minefields (not counting CBU strike duplicates) included in 90 different Task Dossiers were investigated through the application of an agreed methodology. The selection of Task Dossiers did not follow coincidental or average sampling procedures, but was guided by the review of a list of tasks that one of the demining organisations had identified as questionable or problematic. In addition 29 Dangerous Areas or Minefields that were included in 16 Task Dossiers were chosen through coincidental sampling. It was agreed by all parties to the assessment, that the amount of samples was sufficient to make a clear judgement of the situation, this was tested through one field mission to investigate questions raised over seven specific areas. The detailed methodology of the assessment is described in chapter 4 of this report.