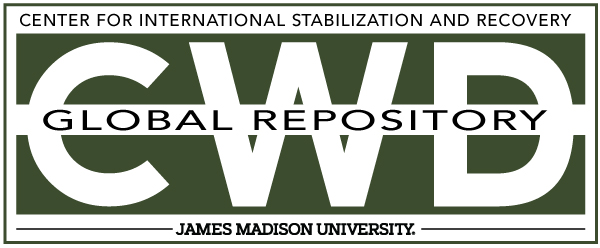 Title
Creative Commons License

This work is licensed under a Creative Commons Attribution-Noncommercial-No Derivative Works 4.0 License.
Keywords
Centers and Organizations, UNMAS, 2005, Annual Report
Abstract
I am very pleased to present the UNMAS 2005 Annual Report, which I believe presents a thorough and compelling overview of the positive impact that the UN Mine Action Service has had on the lives of countless individuals and communities threatened by landmines and explosive remnants of war. This report conveys a sense of the high level of coordination and coherence of vision that unites the UN mine action team. It portrays UNMAS' contribution to the achievement of Security Council-mandated peacekeeping operations in Burundi, Cyprus, Democratic Republic of the Co n go, Ethiopia/Eritrea, Serbia and Montenegro (Kosovo), Lebanon, and Sudan. It also describes the significant role that UNMAS plays in other post- conflict settings, most notablyAfghanistan.