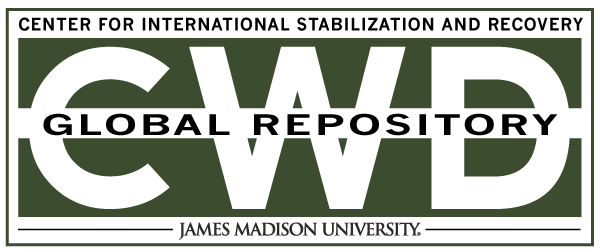 Title
Creative Commons License

This work is licensed under a Creative Commons Attribution-Noncommercial-No Derivative Works 4.0 License.
Keywords
Centers and Organizations, UNMAS, 2008, Annual Report
Abstract
In 2008, mine action operations supported by UNMAS enabled hundreds of thousands of people and local communities to resume normal lives and reclaim their livelihoods by regaining access to previously contaminated lands. The clearance of thousands of kilometres of mined roads and essential infrastructure has contributed to the protection and empowerment of men, women, girls and boys in the nine countries or territories where UNMAS operates and in other countries and territories supported by UNMAS. One of the more remarkable achievements of the year was the clearance of 84,000 anti-personnel mines in Afghanistan, which is more than double the average annual amount cleared between 1989 and 2007. This accomplishment is an indicator of increased coordination in Afghanistan. It highlights how the Mine Action Programme in Afghanistan (MAPA) has increased efficiency and improved aid effectiveness.
The remarkable success of UNMAS field operations and headquarters-based policy guidance and coordination services would not have been possible without the generous voluntary contributions of 19 donors, which totalled US $92.5 million in 2008.