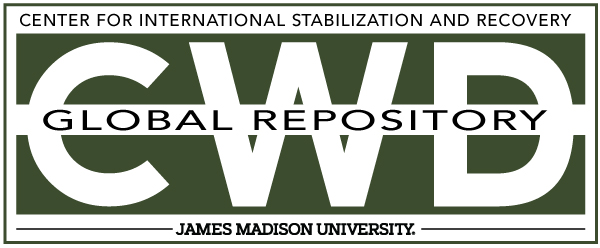 Creative Commons License

This work is licensed under a Creative Commons Attribution-Noncommercial-No Derivative Works 4.0 License.
Keywords
Iraq, UNMAS, Centers and Organizations, Advocacy and International Law, ERW Clearance, Risk Education
Abstract
Upon request from the Government of Iraq and the United Nations, the United Nations Mine Action Service (UNMAS) was formally established in June 2015 to lead the efforts, in close collaboration with the Iraqi government, to mitigate explosive hazards in country. Our mission is to facilitate the safe, dignified, and voluntary return of internally displaced persons to their homes. UNMAS achieves this mandate through three different response modalities: » First, we provide explosive hazard management in support of humanitarian and stabilization efforts. » Second, we deliver risk education at the community, national and regional level to protect the local population from the dangers posed by improvised explosive devices (IEDs) and explosive remnants of war (ERWs). » Third, we enhance Government entities' capacity to manage, regulate and coordinate an explosive hazard management response through training and the provision of advanced technologies. This ensures that we integrate high-risk, humanitarian clearance methods inside governmental response structures, minimizing risk of injury for clearance personnel.