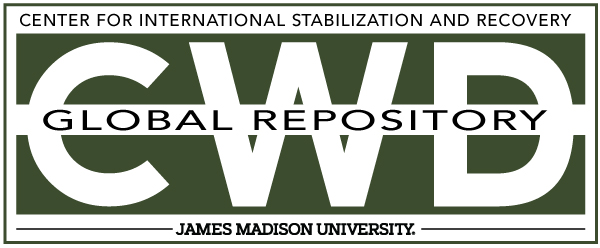 Creative Commons License

This work is licensed under a Creative Commons Attribution-Noncommercial-No Derivative Works 4.0 License.
Keywords
Centers and Organizations, UN, United Nations, UNMAS, Mine Action, 2010
Abstract
Since the anti-personnel mine-ban treaty was adopted in September 1997, mine action has helped an ever-increasing number of civilians reclaim their lives and restore their livelihoods. The treaty has helped mobilize the international community's response to landmines and their impact on people. It is a testament to what can be achieved when we collectively take on a grave humanitarian and development challenge.
The United Nations pledges to assist mine-affected countries in meeting their obligations under the anti-personnel mine-ban treaty and other international norms related to mine action. The United Nations continues to clear areas known or believed to be contaminated by mines and explosive remnants of war, assist victims, destroy stockpiled mines, and educate girls, boys, women and men about the dangers of these devices. This pledge is manifested in many of the mine action initiatives presented in this 13th edition of the Portfolio of Mine Action Projects.