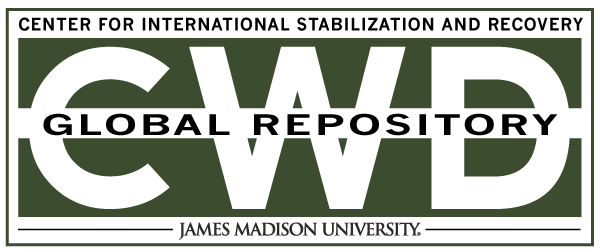 Creative Commons License

This work is licensed under a Creative Commons Attribution-Noncommercial-No Derivative Works 4.0 License.
Keywords
Centers and Organizations, UNMAS, UN, United Nations, Mine Action, National Ownership, GICHD
Abstract
This guide focuses on transitioning mine action programmes1 to national ownership. The GICHD and United Nations Mine Action Service (UNMAS) commissioned case studies of transition in nine mine/ERW-affected countries to provide the evidence base for this guide. The case studies document programme implementation in very different environments – from least developed to developing countries and from low to very high levels of landmine/ERW contamination. Regardless of context, mine action programmes in all nine countries have achieved significant progress in clearance, stockpile destruction, Mine Risk Education (MRE) and even victim assistance. Many lives have been saved, the survivors helped and the contamination of all nine countries has been reduced or practically eliminated, with new victims at an all-time low.
Transition to national ownership, however, emerges as the most difficult of mine action goals to achieve. Lack of progress in transition to national ownership does not imply poorly run mine action programmes and does not in any way reduce what local authorities and their international partners have accomplished. The studies just tell us that transition is difficult and suggest reasons why.