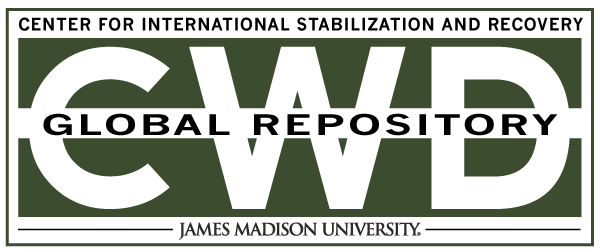 Creative Commons License

This work is licensed under a Creative Commons Attribution-Noncommercial-No Derivative Works 4.0 License.
Keywords
Centers and Organizations, GICHD, 2010, Annual Report
Abstract
2010 was an important year for everyone striving for a world free of landmines, cluster munitions and other explosive remnants of war. It was particularly important for the Antipersonnel Mine Ban Convention (APMBC) and for its implementation. The evaluation of the APMBC Implementation Support Unit (ISU) confirmed the appreciation of the States Parties and other stakeholders for the effective work of the ISU and for the role played by the GICHD in hosting it.
Moreover, the entry into force of the Convention on Cluster Munitions (CCM) on 1 August 2010 represented a positive legal and political step in supporting the fight against indiscriminate weapons. It is encouraging for operators in the field, who have surveyed, cleared and destroyed all kinds of ordnance over many years.
Some of the procedures, methods and techniques developed for the disposal of landmines can be used directly for cluster munitions clearance; others may need adaptation. The GICHD is undertaking research and developing practical tools to meet these challenges. In December 2010, the First Meeting of States Parties to the CCM took place in Vientiane, Lao PDR. The GICHD participated in this major event and organised a side-event focusing on the implementation of the new Convention.
The GICHD's dedication to support the full implementation of both the APMBC and the CCM, and towards humanitarian disarmament in general, will remain strong in 2011 and beyond. I would, therefore, like to thank our donors for their support, which enables the GICHD to fulfil its important mission.