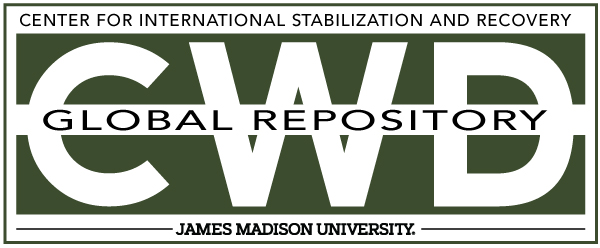 Creative Commons License

This work is licensed under a Creative Commons Attribution-Noncommercial-No Derivative Works 4.0 License.
Publication Date
Winter 1-2007
Keywords
Advocacy and International Law, Austcare, Cambodia, Landmines, UXO, ERW, ERW Clearance, Landmines, Demining, Southeast Asia, Mine Action, Austcare, Sally Campbell Thorpe
Abstract
This report identifies lessons learned and best practices from Austcare's Integrated Mine Action (IMA) Program in Cambodia. It provides key recommendations for Austcare to consider implementing, while also highlighting broader perspectives that may be of interest to other agencies involved in IMA or seeking to develop a similar approach. To date, few organisations have documented their field-based experiences in IMA. This report explores Austcare's experience in Cambodia to explain and advocate the benefits of IMA, as well to identify some of the challenges involved. It is hoped that the results will encourage a broader discussion and exchange on the subject. Integrated mine action is defined by four different, but related, approaches: integration into development, which refers to the potential for mine action to reduce the direct and indirect impact of landmines while simultaneously contributing to the economic and social development; integration of mine action's core pillars, in particular mine clearance, mine risk education, survivor assistance, and advocacy; integration in conflict and post-conflict situations, highlighting mine action's potential role in building peace, and as part of the human security framework; and integration in resource allocation, which refers to the potential to mainstream spending for mine action into overall development allocations.