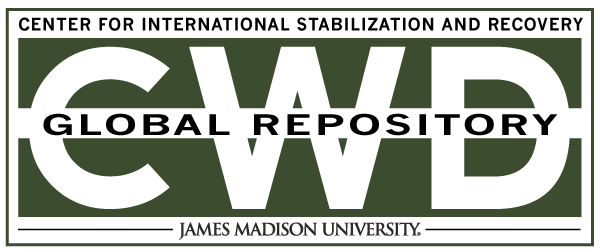 Creative Commons License

This work is licensed under a Creative Commons Attribution-Noncommercial-No Derivative Works 4.0 License.
Keywords
ERW Clearance, Rebel Crusher, Soil, Sifter, Rock, Crusher, Research, Development, HD R&D
Abstract
The Rebel Crusher is a commercial mobile soil sifter and rock crushing plant modified for demining operations. It is designed to operate in areas where a significant fraction of the soil is composed of mine-sized objects (rocks) which make sifting difficult, or where dense metallic clutter makes mines undetectable. Modifications to the system include hardening the crushing chamber to withstand anti-personnel mine blasts, and increasing the capacity of the sifting mechanism. The Rebel Crusher is capable of processing 75-125 tons of soil per hour. Distribution Statement A: Approved for public release.