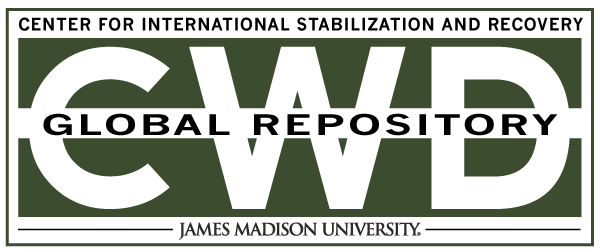 Creative Commons License

This work is licensed under a Creative Commons Attribution-Noncommercial-No Derivative Works 4.0 License.
Keywords
ERW Clearance, Multi-tool, Excavator, Mine Clearance, Sifting, Shredding, HALO, MAG, HD R&D
Abstract
Providing reach-in capability for safe operations with manned equipment, Multi-Tooled Excavators offer highly flexible platforms from which operators can conduct ground preparation and specialized mine clearing processes. The combination of tools for sifting, shredding, and combined function excavation and sifting, is tailored to suit local conditions and demining requirements. The attachments can be fitted to the demining organization`s own armored excavator. Distribution Statement A: Approved for public release.