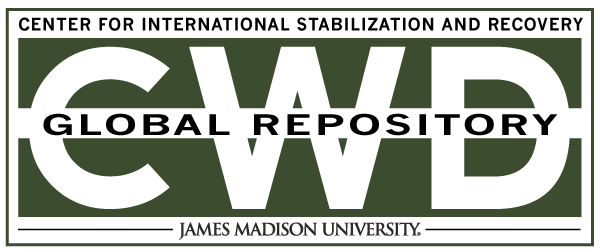 Creative Commons License

This work is licensed under a Creative Commons Attribution-Noncommercial-No Derivative Works 4.0 License.
Keywords
ERW Clearance, Survey, DGPS, GPS, TRPS, Research, Development, HALO, MAG, HD R&D
Abstract
The Target Reacquisition Positioning System (TRPS) is a dual-purpose, target reacquisition and survey tool. TRPS is a lightweight, low-cost and highly accurate system that simplifies the use of Differential Global Positioning System (DGPS) for reacquiring ground target positions previously identified UXO detection systems. TRPS is also a surveying tool that provides the ability to quickly survey boundaries, locations of items found, or mark other points of interest with centimeter level accuracy. The Minefield Management Tool provides real-time data logging capabilities for demining managers. Modules provide mapping, survey, equipment, target/data, incident and personnel management capabilities. Distribution Statement A: Approved for public release.