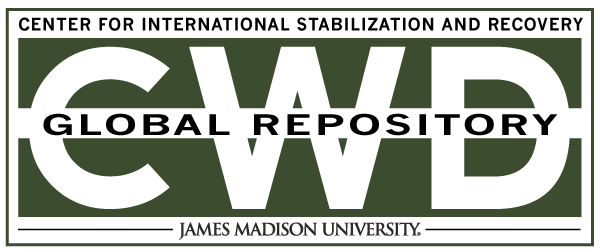 Creative Commons License

This work is licensed under a Creative Commons Attribution-Noncommercial-No Derivative Works 4.0 License.
Keywords
Centers and Organizations, USAID, Leahy, Victim Assistance, Rehabilitation, Liberia
Abstract
From January 15-25, 2000, a three-person, Leahy War Victims Fund (LWVF) team, and the USAID/Liberia health officer conducted an assessment of fund activities in Liberia. The purpose of the assessment was to review the status of activities funded under the LWVF grant to UNICEF/Liberia, and to make recommendations concerning possible follow-on activities with additional funding from the War Victims Fund.