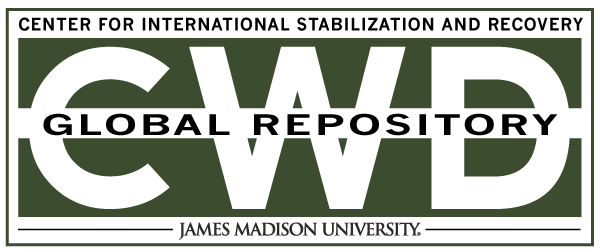 Creative Commons License

This work is licensed under a Creative Commons Attribution-Noncommercial-No Derivative Works 4.0 License.
Keywords
Centers and Organizations, ITF, Annual Report, 2002, Stockpile Destruction, Mine Actio
Abstract
When first established by the Slovenian government in March 1998, ITF was to assist Bosnia and Herzegovina in solving its landmine problem, and help surviving landmine victims with physical-social rehabilitation and reintegration. However, as BiH was not the only country in the region affected by landmines (see Mine and UXO threat in SE Europe), it was only fair to spread its operations to all other mine-affected countries in SE Europe as well. Presently, ITF is working in Albania, Bosnia and Herzegovina, Croatia, Macedonia and Serbia and Montenegro.
ITF seeks to attract public and private donors for Mine Action related activities in SE Europe including mine clearance, landmine survivors assistance, mine risk education and training. ITF is thus practicing holistic approach to landmine and UXO problem, and at the same time trying to meet the needs of the mine-affected communities in the field.
ITF is thus working very closely with the national governments and mine action centers of the mine affected countries to guarantee that the donation is helpful and useful also for the end-users, i.e. the local population.