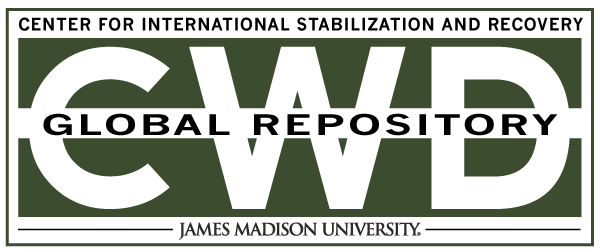 Creative Commons License

This work is licensed under a Creative Commons Attribution-Noncommercial-No Derivative Works 4.0 License.
Keywords
Centers and Organizations, ITF, Annual Report, 2007, Stockpile Destruction, Mine Actio
Abstract
Since 1998, ITF has grown into an internationally recognized organization, supported by donations from extensive number of governments, public and private organizations, companies and individuals that has already surpassed the figure of 240 million USD. Invaluable experience that has been accumulated in the last 10 years of work of ITF in Mine Action related areas as well as the experience gathered in the operations in the crisis-hit areas in which the Republic of Slovenia has been successfully involved proves that the decision to expand humanitarian and peace keeping operations in and beyond our region is proving to be the right choice. These positive approaches have contributed to an effective, transparent and improved use of resources and have played a positive role in confidence building between neighbouring countries.