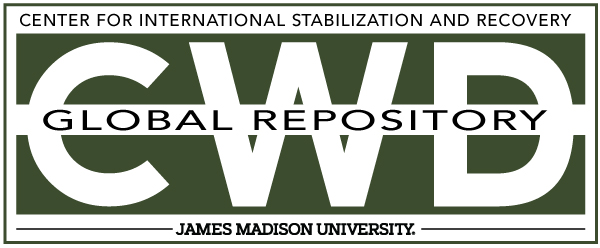 Creative Commons License

This work is licensed under a Creative Commons Attribution-Noncommercial-No Derivative Works 4.0 License.
Keywords
Centers and Organizations, ITF, Annual Report, 2016, Stockpile Destruction, Mine Action
Abstract
ITF Enhancing Human Security (ITF) had an exceptionally busy and demanding 2016. Primarily, we will remember the past year for passing a remarkable milestone in our institutional history and reaching 400 million USD in implemented donations. Even though our initial mandate was geographically limited to Bosnia and Herzegovina, we have employed these funds over the past 19 years for the benefit of over 30 countries, territories and regions. In 2016 alone, we helped individuals, communities and institutions in 18 countries, territories and regions.
We are proud that in the past year our Strategy adopted in 2015 began to take hold. An increasing number of our activities now fall under the broader strengthening of human security in conflict affected communities. In the past year, we took on new challenges to utilize our knowledge and expertise for capacity building in the Economic Community of West African States and for bringing about positive change in Colombia, Ukraine and Kazakhstan. Nevertheless, we are set to complete our missions in our more traditional areas of operations in Bosnia and Herzegovina and Albania. We continue to stress the importance of these countries' problems in our daily communication with partners to prevent them from being left out as donors' attention shifts elsewhere, to more immediate crises.
In 2016, we continued to observe a rapidly evolving world. We are sad to see complex crises and conflicts developing constantly, even while you are reading this address. At the same time, we are worried about the increasingly limited resources that fall far behind the growing needs on the ground. It is particularly due to this blend of challenges that we see a lot of room for nearly two decades of ITF's expertise to be used wherever it may be worthwhile. Our small institutional framework allows us to be flexible and agile, to adapt swiftly to emerging opportunities, and to ensure an efficient and effective use of available resources. Given the resources limited availability, we are convinced there has never been a greater need for all of us to make sure they are not deployed for futile efforts.