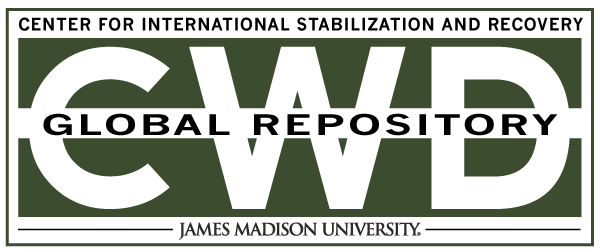 Title
Creative Commons License

This work is licensed under a Creative Commons Attribution-Noncommercial-No Derivative Works 4.0 License.
Keywords
Centers and Organizations, 2019, Annual Report, APOPO, rat, pouched rat MDR, mine action, mine clearance, tuberculosis
Abstract
APOPO originated from the idea of its founder Bart Weetjens to trains rats for the detection of landmines. Now, over 20 years later, APOPO deploys rats to find landmines and tuberculosis in many affected countries, and continues innovating to use its African Giant Pouched Rats in the battle against other scourges.
APOPO trains these 'HeroRATs' using positive reinforcement – they receive tasty treats when they identify a target scent. HeroRATs are at the core of the organization and it's reflected in the way they are protected and responsibly raised.
Our Training and Research center is based at the foothills of the beautiful Uluguru Mountains in Tanzania. This is where all the rats are trained before being sent to global operations. APOPO has mine action programs in Angola, Mozambique and Cambodia and a presence in Zimbabwe. APOPO also detects tuberculosis in Tanzania, Mozambique and Ethiopia.
APOPO always seeks innovative approaches to tackling global humanitarian problems. In 2019, APOPO expanded research into developing various unique applications for the detection rats, and has now also expanded to train specialized survey dogs to help search larger suspected minefields.