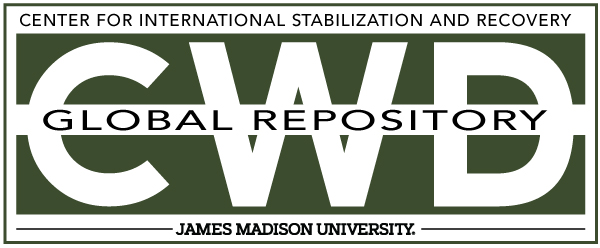 Creative Commons License

This work is licensed under a Creative Commons Attribution-Noncommercial-No Derivative Works 4.0 License.
Keywords
Advocacy and International Law, Centers and Organizations, HI, Handicap International, Humanity and Inclusion
Abstract
Handicap International provides help to people in situation of vulnerability, especially those in areas of low development and in conflict zones. The association specifically acts on behalf of people with disabilities, irrespective of the cause of their impairment (congenital or pre-natal problems, disease, accidents, violence or traumatism, malnutrition) and of its nature (physical, sensorial, intellectual).
Since its creation in 1982, Handicap International has been confronted with the widespread nature of the devastation caused by landmines, and especially by antipersonnel mines1 . Tens of thousands of people who have benefited from Handicap International's assistance, share a common factor, one day, they have all gone one step too far…and involuntarily triggered the weapon which has shattered one or more of their limbs.
Initially involved in physical rehabilitation and orthopaedic appliances for mine victims, in 1992, Handicap International chose to extend its field of interventions to include the prevention of accidents caused by landmines, and the clearance, through demining of affected areas. This broadening of activities in the fight against landmines is the result of considerations about public health and provides a preventive process aimed at reducing risk factors to combat one of the major disability generating scourges at source.
To offer a complete response, Handicap International's commitment could not be restricted to humanitarian and technical responses. The association has therefore got involved in initiating and running an international movement aimed at the total prohibition of landmines: the International Campaign to Ban Landmines (ICBL).
Today, in its comprehensive fight against landmines, Handicap International implements programmes in the following areas: - rehabilitation, orthopaedic appliances, social and economic rehabilitation of mine victims; - mine clearance and development of local capabilities in the fight against mines; - education of populations in the prevention of mine accidents; In parallel, Handicap International plays a determining role in the ICBL movement. The association also takes part, alongside State representatives, in the expert steering committees which coordinate the process of making the International Convention to Ban Landmines both universal and implemented.