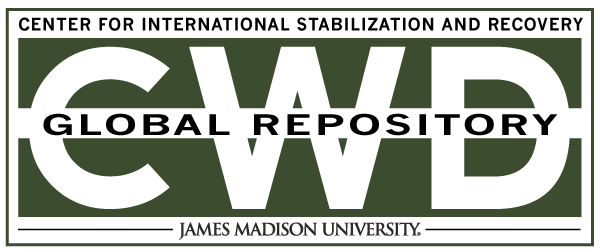 Creative Commons License

This work is licensed under a Creative Commons Attribution-Noncommercial-No Derivative Works 4.0 License.
Keywords
ERW clearance, Advocacy and International Law, GICHD, Jordan, SDG, Sustainable Development Goals, Development, Mine Action
Abstract
This first-of-its-kind study proves that the 2030 Agenda, which is comprehensive by design and covers the full spectrum of the humanitarian, development, and peace nexus, can help the sector in this regard. It relies on a globally agreed framework that enables practitioners and the international community to assess whether a mine action intervention leads to progress on this triple nexus.
The present study identifies the critical role played by mine action in Jordan to address the immediate humanitarian risks originated by the presence of explosive ordnance contamination, while establishing some of the foundations for sustainable development.
The findings of this study demonstrate how various efforts undertaken in mine action directly contributed to more than sixty targets of the Sustainable Development Goals, promoting the three core elements behind sustainable development: economic growth, social inclusion, and environmental protection.