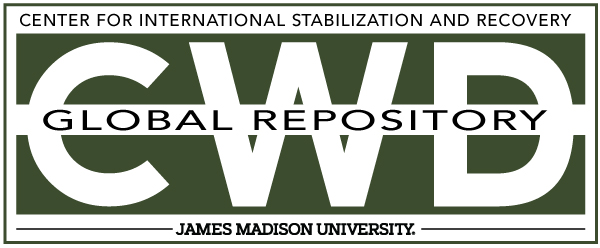 Creative Commons License

This work is licensed under a Creative Commons Attribution-Noncommercial-No Derivative Works 4.0 License.
Publication Date
Winter 2-2006
Keywords
ERW Clearance, Cambodia, ERW Clearance, Mine Action, Landmines, Demining, Southeast Asia, UXO, ERW, Hemi Morete, Tim Lardner
Abstract
The evaluation considered technical survey activities at both the technical and strategic levels in order to assess the Cambodian Mine Action Centre (CMAC) technical survey capacity established in 2003. The assessment was conducted in four phases. The first phase was a document study which enabled the evaluation team to gain an understanding of the procedures and processes used within CMAC for technical survey. The second phase involved interviews with key stakeholders in Phnom Penh, and phase three consisted of a series of field visits to CMAC technical survey assets operating in Demining Units 1, 2, and 3. The fourth and final phase consisted of confirmatory interviews in Phnom Penh and a debrief to CMAC Head Quarter.