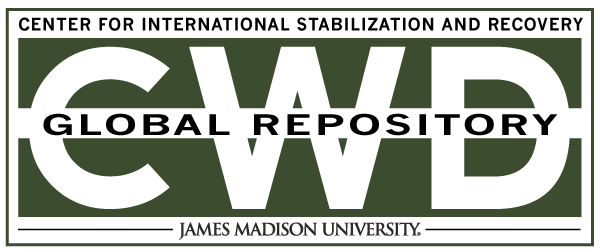 Creative Commons License

This work is licensed under a Creative Commons Attribution-Noncommercial-No Derivative Works 4.0 License.
Keywords
Risk Evaluation, ERW Clearance, Advocacy and International Law, Centres and Organisations, Landmines, Land Rights, GICHD, Post-Conflict
Abstract
the humanitarian and development communities. Conflict can often result in dramatic changes to a country's land tenure regime and administration. Even when conflicts end, land rights may be threatened, especially for women, Internally Displaced People (IDPs), returning refugees, migrants and farm labourers. This may be due to:
- unclear land titling procedures;
- land records being destroyed accidentally or deliberately during the conflict;
- inadequate state capacity to respond to the mass return of IDPs and refugees;
- lack of, or ineffective programmes to inform people about land rights;
- increasing population pressure on arable land;
- the complex, time-consuming and expensive nature of private registration of land tenure;
- gender inequalities in land rights.
Secure land rights are, therefore, a critical issue for humanitarian response, sustainable peace-building and longer-term economic recovery, particularly in countries where a significant proportion of the population relies on agriculture as their main source of livelihood. The situation can be even more complex in mine-affected countries as mine/ERW contamination may deny communities access to land for decades.