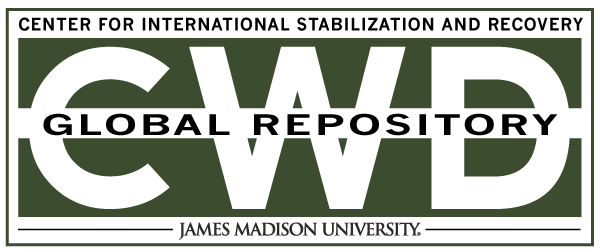 Title
Creative Commons License

This work is licensed under a Creative Commons Attribution-Noncommercial-No Derivative Works 4.0 License.
Publication Date
4-26-1996
Keywords
DDAS, 1996, Angola, excavation, PPM-2, AP
Abstract
At 10:05 the victim located a PPM-2 at the head of his lane. He called the Team Leader who marked the mine to be destroyed it at the end of the day. The victim and his partner then moved to another lane. When they changed roles (resting/demining) just before 10:30, the victim went back to the lane where he had found the mine. His partner saw that he had taken off his visor and shouted a warning to him. The victim ignored him and started probing a metre from the uncovered mine in the belief that a second mine had been laid there (as was normal for that mined area). He prodded onto a second mine and it detonated. He was blown back into the safe lane, got up and moved towards his partner. His injuries were all to his face.