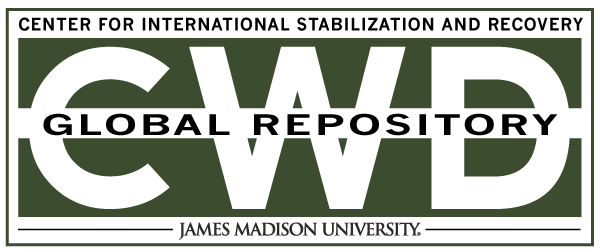 Title
Creative Commons License

This work is licensed under a Creative Commons Attribution-Noncommercial-No Derivative Works 4.0 License.
Publication Date
3-5-1996
Keywords
DDAS, 1996, Angola, excavation, PPM-2, AP
Abstract
In a copy of a FAX dated 6th March 1996 to another company (presumed to have been the victims' direct employers) the accident is recorded as "two members of our North Team were seriously injured in a landmine detonation while they were demining the bridge site over the river Lui". It goes on "both men are in a serious but fortunately stable condition. One man has regrettably lost the use of his eyes whilst the prognosis for the other man is slightly better".