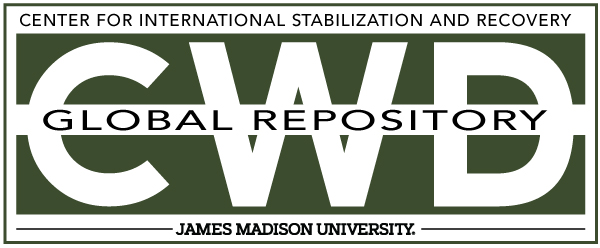 Title
Creative Commons License

This work is licensed under a Creative Commons Attribution-Noncommercial-No Derivative Works 4.0 License.
Publication Date
6-30-1977
Keywords
DDAS, 1977, Zimbabwe, excavation, R2M2, AP
Abstract
The victim was breaching the minefield from the Rhodesian side in order to retrieve sensitive equipment left on the other side by the Rhodesian Airforce. He was crouching down using an 18-inch ".303" bayonet to prod the ground in order to find safe places to put his feet. When he was 10-15m inside the minefield he prodded onto a R2M2 mine that exploded. The victim believed that rainwater had caused the mine to flip onto its side at right angles to its normal position.