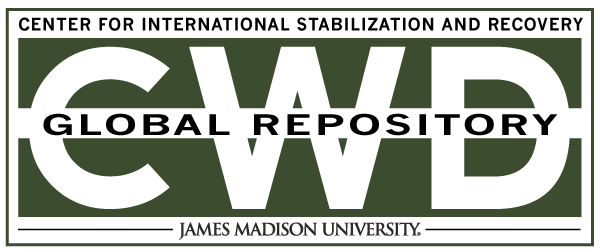 Title
Creative Commons License

This work is licensed under a Creative Commons Attribution-Noncommercial-No Derivative Works 4.0 License.
Publication Date
7-28-2000
Keywords
DDAS, 2000, Kosovo, missed mine, PMA-3, AP
Abstract
At 11:35 Victim No.1 moved to edge of the cleared area to look at the mine he had seen and trod on a PMA-3 inside the area marked as cleared. "The victim walked/ran by himself to a safe area" where other deminers made him lie down and calmed him. The medics arrived and Victim No.1 was carried to the ambulance. He left for the Argentine KFOR hospital at 11:45 and arrived as 12:10. He was conscious at all times. The hospital released him "Later in the afternoon".