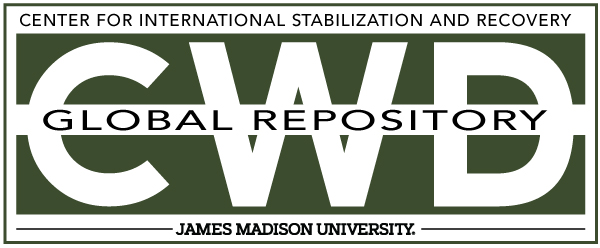 Creative Commons License

This work is licensed under a Creative Commons Attribution-Noncommercial-No Derivative Works 4.0 License.
Keywords
Centers and Organizations, DanChurchAid, DCA, Denmark, Mine Action, Myanmar, Libya, Annual Report, 2012
Abstract
DanChurchAid's purpose is to empower the world's poorest in their struggle for a dignified life. The work is based on a Christian view of human nature as well as respect for the individual's human rights and the equality of all human beings. DanChurchAid has its roots in the Danish Evangelical Lutheran Church, but works wherever the need is greatest irrespective of religion, gender, political conviction, race, nationality or ethnicity, disability or sexual orientation. DanChurchAid carries out humanitarian and development aid and mine clearance in close cooperation with churches and other cooperative partners. DanChurchAid is an independent organisation. The work is financed by collections, donations from private persons, companies, funds and with grants from Danida, EU, UN organisations and international funds. DanChurchAid's highest authority is the Council of 44 members, elected for four years at a time with representatives from the organisation's popular and church constituency, volunteers and staff.
The Council is chaired by Bishop Emeritus Erik Norman Svendsen and is the highest governing body. The Council appoints seven members to the Board which is responsible for the day-to-day political and financial management. The Board has up to 11 members. Kirsten Lund Larsen, Secretary General of YMCA/YWCA in Denmark is Chairman of the Board. Henrik StubkjЊr has been Secretary General of Dan- ChurchAid since 2005.