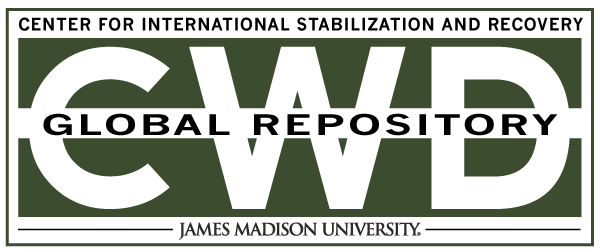 Title
Creative Commons License

This work is licensed under a Creative Commons Attribution-Noncommercial-No Derivative Works 4.0 License.
Publication Date
9-3-2004
Keywords
DDAS, 2004, Afghanistan, excavation, PMN, AP
Abstract
[Name excised] and [name excised] will be sending you a very detailed report in the next few days. After seeing the site and the deminer I am going to ask him to buy my lottery ticket in the future!!. He was extremely lucky. He detonated an M4 mine 200g HE less than arms length away. He sustained a broken thumb and lacerations of his first two fingers and his face was badly bruised due to the visor hitting him due to the blast effect.