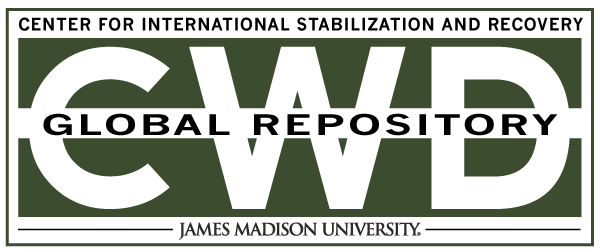 Title
Creative Commons License

This work is licensed under a Creative Commons Attribution-Noncommercial-No Derivative Works 4.0 License.
Publication Date
12-20-2006
Keywords
DDAS, 2006, Jordan, excavation, PRB M35, AP
Abstract
The deminer was clearing a lane of the minefield (69270024) when he initiated a mine with his Heavy rake and the solidified layer of soil [crust] slid onto the mine. He did this by raking in the site and trying to remove the solidified layer. The mine was approximately 5cm deep and set into hard baked soil.