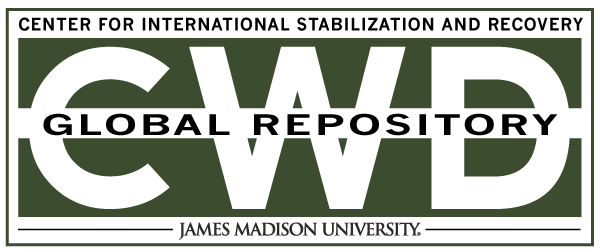 Title
Creative Commons License

This work is licensed under a Creative Commons Attribution-Noncommercial-No Derivative Works 4.0 License.
Publication Date
7-8-2004
Keywords
DDAS, 2004, Sri Lanka, excavation, P4MK2, P4Mk1, AP
Abstract
Antipersonnel Mine model P4 mark 1 exploded during mine-clearance in minefield LK-257, Katkovalam. Explosion took place 1,5 meters in front of [Demining group] deminer while he was raking the uncleared lane with heavy rake. Deminer fell backwards to his bottom and lost his hearing and vision for few minutes. His visor (head protection) was hit by little stones and fell off. Fragmentation vest (body protection) took some punches too. After 15 minutes he recovered to mentally and physically normal state. He did not have any wounds, bruises nor pain anywhere in medic's full body inspection. Nevertheless, he was evacuated against his will.