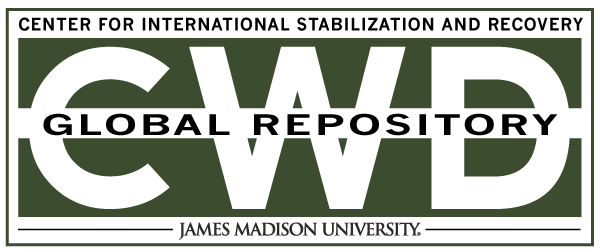 Title
Creative Commons License

This work is licensed under a Creative Commons Attribution-Noncommercial-No Derivative Works 4.0 License.
Publication Date
6-28-2005
Keywords
DDAS, 2005, Sri Lanka, missed mine, Fuze
Abstract
After the team had located all metal scrap and rests from the destroyed ammunition by raking the whole demolition area and checking inside the broken sandbags that was used as protection during the demolition, they started to clean the area from the broken sandbags and vegetation. The team started to burn all the collected sandbags and vegetation. In one of the sandbags apparently one fuse was stuck after the demolition and was not discovered by the deminers when they checked the area after non exploded devices. The fuse probably went of by the heat from the fire and injured a deminer in his left arm and in his back with small metal pieces.