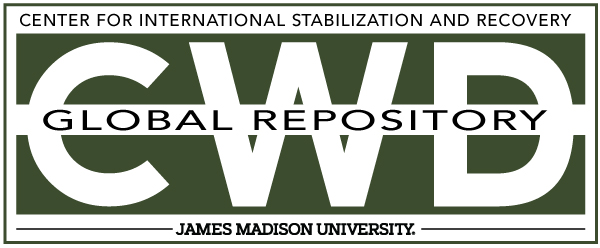 Title
Creative Commons License

This work is licensed under a Creative Commons Attribution-Noncommercial-No Derivative Works 4.0 License.
Publication Date
11-26-2005
Keywords
DDAS, 2005, Sudan, excavation, M14, AP
Abstract
The deminer was doing clearance around an accident site where an AP mine blew off the tire of a car on the 23rd November. The soil in the area is hard and there are lots of metal pieces in the ground. The mine was detonated by the deminer during excavation most likely due to incorrect procedures. The blast went through a gap between the visor and the vest and caused injuries to the deminers face. Also the thumb on his right hand received injuries. The leather gloves the deminer was wearing saved him from worse injuries.