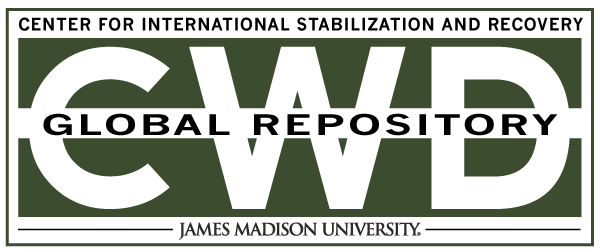 Document Type
News Article
Creative Commons License

This work is licensed under a Creative Commons Attribution-Noncommercial-No Derivative Works 4.0 License.
Keywords
Risk Education, Reference, Mine Action, Humanitarian Mine Action, volunteer, post-conflict recovery, Education, Mine Action Information Center, MAIC, Center for International Stabilization and Recovery, CISR, JMU, James Madison University
Abstract
Students have a number of available options for getting involved in helping the global mine action community. Below are some examples of programs in which students can participate!