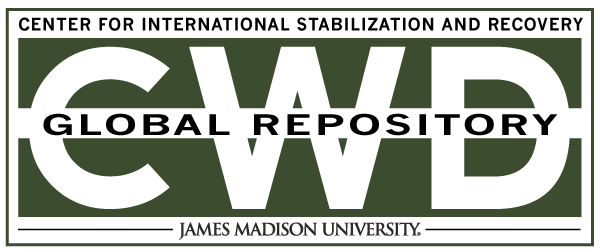 Title
Course Report | Advanced training on ammunition identification and disposal in Afghanistan
Creative Commons License

This work is licensed under a Creative Commons Attribution-Noncommercial-No Derivative Works 4.0 License.
Keywords
ammunition identification, training course, conventional weapons stockpile destruction, ERW clearance, IMAS, landmines, explosive ordnance disposal
Abstract
GICHD delivered an advanced level training course on ammunition identification and disposal in Kabul, Afghanistan on 16-29 April 2016. The focus of the course was to build on existing skillsets and improve the knowledge of the characteristics of NATO and other ammunition encountered in Afghanistan.