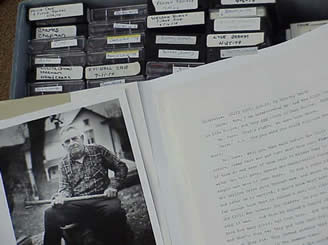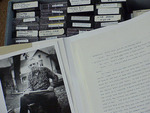 Title
(SNP108) Ray E. Shaffner interviewed by Darwin Lambert
Interviewee
Shaffner, Ray E.
Format
1 audio file (running time: 02:02:50)
Date of Interview
6-24-1977
Description
Records an interview with Ray Shaffner, who came to Shenandoah National Park as Assistant Chief Naturalist in 1956. Discusses the history of the park since the 1950s, the challenges of running a national park and changes in the public's environmental consciousness.
Rights
The Library has made a reasonable effort to identify all rights holders, but in this case, the current rights holders remain unknown or are not located. Thus, some of the materials provided here online are made available under an assertion of fair use (17 U.S.C. 107). Responsibility for making an independent legal assessment of an item and securing any necessary permissions ultimately rests with persons desiring to use the item.
Personal Names
Shaffner, E. Ray, Interviews
Subjects
Shenandoah National Park (Va.) -- Description and travel; Land use -- Government policy -- United States; Shenandoah National Park (Va.) -- Environmental conditions.
Place Names
Shenandoah River Valley (Va. and W. Va.) -- Manners and customs; Shenandoah National Park (Va.) -- History.
Interviewer
Lambert, Darwin
Collection Title
Shenandoah National Park oral history collection
Collection Number
SC# 4030
Recommended Citation
Ray E. Shaffner interviewed by Dawrin Lambert, June 24, 1977, SdArch SNP-108, Shenandoah National Park Oral History Collection, 1964-1999, Special Collections, Carrier Library, James Madison University