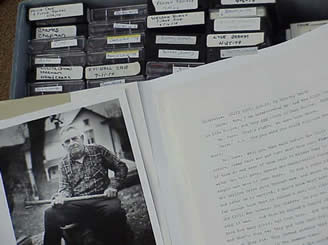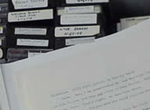 Interviewee
Freeland, Edward D.,
Format
1 audio file (running time: 1:08:34) :
Location of Interview
The Mimslyn Hotel in Luray, Virginia.
Date of Interview
5-14-1978
Description
Records an interview with Edward D. Freeland, Superintendent of Shenandoah National Park from 1942 to 1950. Mr. Freeland describes conditions at the park at the beginning of World War II. With the onset of the war, the federal government ended the Civilian Conservation Corps project, (CCC), the single largest source of labor for the National Park Service, as most CCC personnel went into the armed services. The CCC laborers were eventually replaced by men from the Civilian Public Service, (CPS), the national program through which conscientious objectors could perform their national service. Gas rationing and travel restrictions greatly reduced the number of visitors to the park during the war years. Discusses the controversy surrounding post-war racial integration of the park, the creation and expansion of Skyline Drive and the Appalachian trail, living conditions among the local mountain people prior to the establishment of the park and the activities of local moonshiners. Numerous individuals associated with Shenandoah National Park, the National Park Service and the Virginia Sky-Line Company are mentioned throughout the interview.
Rights
Reproduction for publication, exhibition, web display or commercial use is only permissible with the consent of James Madison University's Libraries & Educational Technologies' Special Collections (540) 568-3612, library-special@jmu.edu.
Personal Names
Freeland, Edward D., (Edward Dixon), 1906-1986, Interviews
Subjects
United States. National Park Service; Civilian Conservation Corps (U.S.) -- Virginia -- Shenandoah National Park – History; Civilian Public Service – History; Virginia Sky-Line Company – History; Conscientious objectors -- Virginia – History; Segregation -- Virginia – History; Mountain people -- Blue Ridge Mountains -- Social life and customs; Mountain life -- Shenandoah River Valley (Va. and W. Va.) – History; Mountain people -- Virginia -- Shenandoah National Park -- Social life and customs; Distilling, Illicit – Virginia; Land use -- Government policy – Virginia.
Place Names
Shenandoah National Park (Va.) -- History, Local; Appalachian Trail – History; Skyline Drive (Va.) – History.
Interviewer
Lambert, Darwin, 1916-2007
Transcriber
Gutshall, Chelsea
Collection Title
Shenandoah National Park oral history collection
Collection Number
SdArch SNP, (formerly SC# 4030)
Recommended Citation
SdArch no. SNP-14, Shenandoah National Park Oral History Collection, SdArch SNP, (SC# 4030), Special Collections, Carrier Library, James Madison University, Harrisonburg, Va.