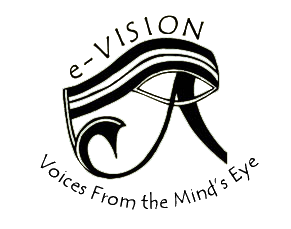 Article Title
Creative Commons License


This work is licensed under a Creative Commons Attribution-Noncommercial-No Derivative Works 4.0 License.
Abstract
Every day Jenny is with us, my mother truly celebrates my aunt's Down syndrome. To my mom, it is a blessing, a condition that takes away all social barriers, all filters, and shows the real depth of the human heart.... By her example, I learned to celebrate Jenny as well. I learned that there is no need to feel embarrassed by her. I also learned that her condition is not one to be pitied. Jenny is a person of a whole different category: different, but worthy of admiration.
Julia Rice is a Nursing major at James Madison University, hoping to pursue a minor in Family Studies. Aunt Jenny, whom this essay is about, plays a major role in Julia's life today. She has inspired Julia's desire to one day work with special needs children, caring for them and celebrating their differences. Julia is most thankful for her parents and older siblings who have made such a profound impact on her life. Through their love and example she has learned, and is still learning, what it looks like to live to serve others.
Recommended Citation
Rice, Julia (2009) "Aunt Jenny," e-Vision Journal of Undergraduate Writing: Vol. 10, Article 1.
Available at: https://commons.lib.jmu.edu/evision/vol10/iss1/1